Stainless Steel Cnc Machining Services
Stainless Steel Cnc Machining Services
YGM

Shandong, China

Within 30days after the receipt of your deposit or negotiated

According to your part's complexity
1. stainless steel 630 material
2. cnc machined stainless steel tool
3. hex end
The picture shown is a stainless steel tool by cnc machining service that our company processes for a US customer.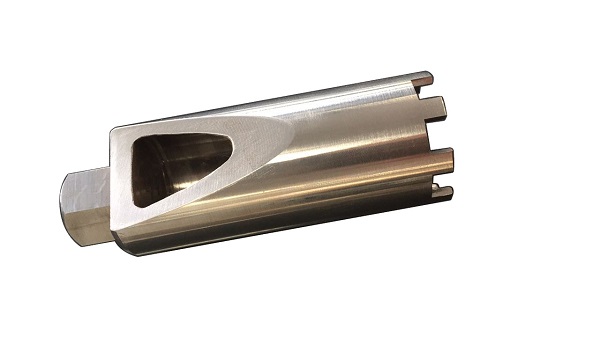 The material is stainless steel 630. SUS630 is martensitic precipitation hardening stainless steel, China grade 0Cr17Ni4Cu4Nb. With high strength, high hardness, good welding performance and corrosion resistance. It has been widely used in valves, steam turbine parts, bearings and chemical fiber industries as well as high-strength parts with certain corrosion resistance requirements. SUS630 alloy is a precipitated, quenched, martensitic stainless steel. This grade has high strength, hardness and corrosion resistance. After heat treatment, the mechanical properties of the product are more perfect and can reach a compressive strength of up to 1100-1300 mpa (160-190 ksi). This grade cannot be used above 300 ° C (570 F) or very low temperature. It has good corrosion resistance to atmospheric and dilute acids or salts. It has the same corrosion resistance as stainless steel 304 and stainless steel 430.
This stainless steel cnc machining part has an outer hexagonal shape at one end and 8 teeth at the other end. The interior is hollow. A bevel is also to be machined on the round stainless steel cnc machining part.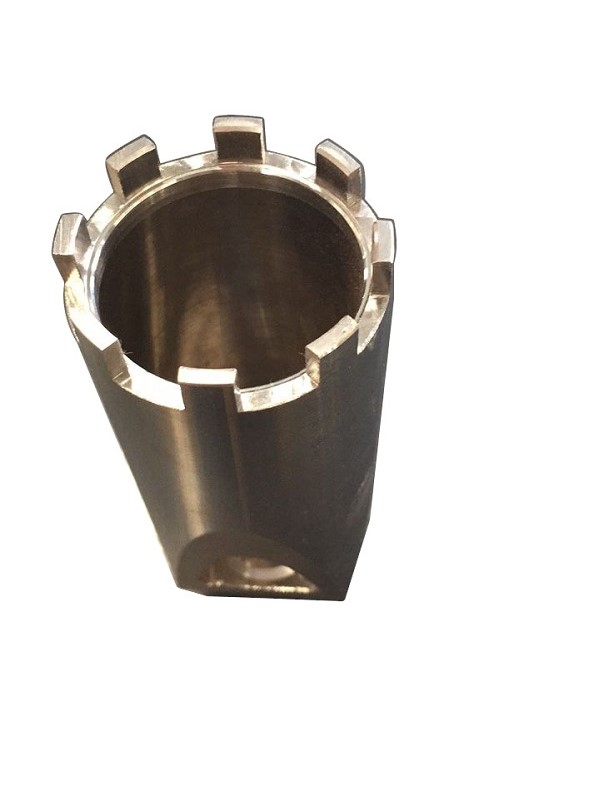 Disclaimer: The illustrated product is for display only. We can provide similar sheet metal processing and cnc machining services. We do not sell this product. If you have these kinds of metal or plastic cnc machining parts, welcome to contact us.
Our company rules that we must reply customers within 24 hours, however, the average responding time is within 12hours.
...more